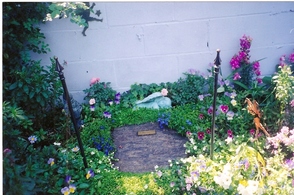 Click on a dog's picture below for more information.
If you are interested in one of our dogs, please click on the Applications tab to fill
out an application. Our adoption fee is $250.
A home visit is required.
The dogs in this group are all breeder dogs, which were kept in a kennel for years, producing one litter after another. Until they came to us, they had never touched the ground outside, been given a bath or felt the touch of a gentle hand or the love of a human . Now that they have been rescued, they are learning everything for the first time, and progressing very well. These little darlings will need a calm loving and patient home that will give them the attention and love they should have always known.

Click on picture for links
Puppy featured on
Channel 6​